Frequently Asked Questions
If there are any queries that this page doesn't cover, please feel free to write to our customer support desk here. You can refer to more articles on our Customer Support Desk Knowledge Base.
Regarding Your Account
Do I have to create an account to make purchases on Brown Living?
It is not mandatory to create an account to shop with us but it is always a great way for an easier and faster checkout!
How do I edit my account details?
To add a new address or edit a saved address, please follow the steps:
Click on 'My Account'
Click on 'My Addresses'
Select 'Edit' or 'Add a new address'
I have forgotten my password, what do I do?
No problem. At the time of logging into your account, click on 'Lost Password'. You will be sent a link on your registered email ID to change your password.
Placing an Order
How do I place an order?
Follow these steps:
After adding your desired product(s) to your cart, click on the cart to view it.
Get an option to plant a tree for only ₹89. It's never a bad idea. :)
Get an option to inform us of any specific order instruction!
Opt for check-out.
Fill in required details like your name, the shipping & payment address, contact info, etc.
Select the payment mode and place your order! You will receive a system-generated email confirmation with the order details.
What information do I need to provide to place an order?
Your good name
Your billing & shipping address with pin code.
Your email ID to receive the order confirmation and shipment tracking details
Your mobile number
Payment information according to the mode of payment selected
Shipping Queries
How is the shipping cost decided?
Shipping charges for your order will be calculated and displayed at checkout. Shipping cost varies by the total order value. For more details please see our Shipping Policy.
How will I know that my order request has been received?
We send you an email and/or text message with an Order Confirmation. In case you have not received an email from us, please write to us here with your payment details.
How do I check the status of my placed order?
You can track your placed order via the link provided in the order confirmation mail. You can also check the Track Order page on our website - simply put your registered email address and your order ID to get the status of your order.
Cancelling & Modifying Your Order
How do I cancel an order that has been placed?
Is there a cancellation period after receiving?
You can request for a cancellation with refund via email within 3 working days of the order delivery. We will require actual pictures of the products received showcasing issues with the said product. The team will review the details shared and confirm if it is eligible for return basis our Returns Policy. Please check our Returns Policy for more details.
How to add or remove products from an order that has already been placed?
Refund of a Returned Order
When will I receive the refund for a returned order?
Refunds are processed within one week of receiving the returned goods.
I did not get a full refund for a returned order.
You can create a return/exchange request from here. Please write to us with your queries here. Please include a picture of your receipt/order confirmation.
Can I convert my refund money to Earthy Points?
Earthy Points is a part of our Rewards Program, hence the refund money cannot be converted to Earthy Points. However, it will be refunded back to you in 4-5 working days, according to the bank details you submit.
Placing Return and/or Exchange Request
What is Brown Living's return and exchange policy?
You can create a return/exchange request from here. Find our complete Refund policy, in detail here.
How do I place a return request for a delivered order?
A return/exchange request should be raised via email to hello@brownliving.in quoting your order number to our customer representative here. 
You can also try this self-serve method: Click the profile icon in the store's navigation, or go to the refund policy or a returns page, and then request a return.
Log in to your account:

In the Email field, enter your email address, and then click Continue.
In your email account, open the email sent from our store and copy the six-digit verification code included in the email.
Go back to the online store, and then enter a six-digit verification code.

Click the order that you want to submit the return for.
If your order has more than one item, then select the items that you want to return.
Select a return reason and add a note for the store.
Click Request return.
If your return request is approved and requires shipping, then you receive an email with shipping instructions and a return shipping label. After the product is returned, you receive a refund.
Why was my return/exchange request denied?
Your return request should meet the following conditions to be accepted:
The products must be returned in the original condition they were received in, along with any bills, tags, labels etc.
Products must be in their original form and unsoiled
Brand packaging should be intact
Replacement of a product will be subject to availability of the product on the website at that time
When will the return/exchange of my order take place?
The time taken for returns and exchanges may vary from brand to brand or seller to seller. 
Can I get a free sample of a product to test before purchasing?
Brown Living does not offer free sampling of products.
Payment Enquiries
Following are the modes of payment we accept:
Airtel Money
American Express
Diners Club
Freecharge
Maestro
Master Card
MobiKwik
Ola Money
PayZapp
RuPay
VISA
Patym
Why is there no COD option on my order?
The COD method of payment is currently not accepted on our website.
What do I do if my payment fails?
Not to worry! You can contact us here:
Gift Cards
Can I make a gift card for products sold on Brown Living?
Yes you can! Brown Living offers a digital gift card for its customers. Purchase a Sustainable Gift Card here. Gift cards are delivered by email and contain instructions to redeem them at checkout. Our gift cards have no additional processing fees.
How do I redeem the Gift Card?
You can use the 16 digit code sent to you via email during checkout in the "Gift Card or Discount Code" field. The value available in your gift card will be auto-applied.
You can use the value of the gift card till the balance is exhausted or the card has expired, whichever is earlier.
Earthy Points & Referrals
What are Earthy Points?
Every 50 Earthy Points equals a discount of ₹1. The more actions you complete on the Rewards Program on our website, the more Earthy Points you earn! Fun, right?
How do I redeem my Earthy Points?
Ways to redeem the Earthy Points are:
By choosing the number of Earthy Points you would like to convert to a discount amount.
As you keep on earning more Earthy Points, more ways of redeeming them will get unlocked on the Earthy Points icon!
Can I redeem my Earthy Rewards without buying anything?
Nope, Earthy Points can only be redeemed by purchasing products from the Brown Living website.
Are Earthy Rewards transferable to another account?
Nope, they are not.
How can I refer a friend?
Share the referral link with a friend who hasn't shopped with us before. Once your friend signs up with us, using your referral, they get ₹50 off their first time purchase! And wait for it... so do you on your next purchase, after your friend successfully completes their first purchase! :)
How can I contact Customer Service?
Collaborate with Brown Living
How can I collaborate with Brown Living?
We are always looking for more ways to grow together with our community.
If you have any collaboration requests related to sales of your products, write to us here to collaborate with us.
If you are an influencer/institution/community and would like to help us promote sustainability, write to us here. 
How can I become a seller on Brown Living?
Brown Living exclusively features artists, brands, products and makers who run their businesses with respect for people and the planet. Check out all our sellers here. If you think you've got what it takes to become our partner, we are looking to work with sustainable brands like yours.
Please see the entire process of becoming a seller here.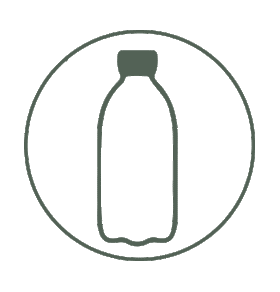 244,151
Kgs Plastic Saved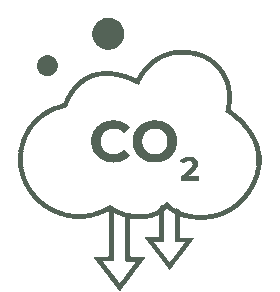 896,700
CO² Kgs Offset/Year

44,835
Trees Planted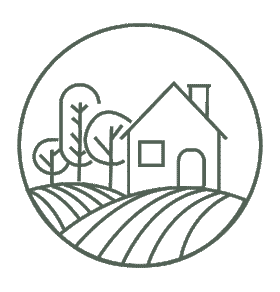 2,047
in Rural India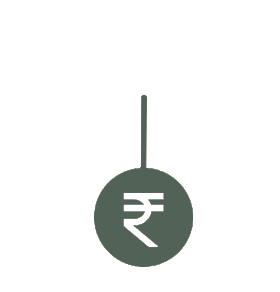 232,191
Invested in Climate Action