Everyone has a story of how it all began and this is ours. 
I feel lucky to be blessed with friends with curious minds. Artists, travellers, business professionals and designers who incidentally are all pure environmentalists at heart. 
I still remember an evening on my way home from work, I was on a phone call with a few of them discussing the global crisis on climate change and plastic pollution. It was clear to all that we witness this everyday but we do not really knew what to do about it, where to actually begin. 
The more worrying facts were that in India alone we dump 6 million tonnes of plastic every year. While more than 8 million children live in urban slums that are dangerously close to contaminated natural resources.
It was devastating to find out about unfair labour wages and practices, inadequate waste management expertise, heaps of human waste in landfills causing pollution in many countries.
Coming from diverse ethnicities and educational backgrounds our conversations often led to identifying solutions to problems that face the consumer of today. This was a tipping point for me. It questioned my value system and everything I ever done for both work and leisure. I knew I had to shake things up and get out of my comfort zone. I decided to choose entrepreneurship for a cause - and that cause should be sustainability.
Personally, I have been in awe of Mother Earth ever since I was a child. Growing up I spent a lot of time with plants in my home garden. I turned vegan at a young age. I also started to make my own soaps and body butters and ever since I can remember I've been trying my best to be more conscious with my own consumption. 
"Going Plastic Free is a Journey, it doesn't happen overnight"
I have been on a more focussed journey to live zero-waste, free of plastic & chemicals for the past few years. It's not something that can happen overnight. 
Becoming a zero-waste and sustainable home is a process, it takes time and that was a challenge, but not a daunting one. All you need is a mindset to change the way you consume. For example start with a small change like switching to a bamboo tooth brush or a shampoo bar. Baby steps will help you and your family start thinking about larger lifestyle changes.
I became obsessed with understanding ingredients, methods and packaging materials for products in my home and around me. I took courses to study the impact of production, consumption and circular design for sustainability.
Before replacing all the planet-polluting plastic-items in my house, I started using them up first (whatever I had collected over the years) because Sustainability also is about "Use what you already have first" before you buy something new.
"Use what you already have first!"
When it was finally time to buy new products I replaced items like toothbrushes, soaps, face washes, shampoo bottles and deodorants. These were the first few steps towards bringing about the change that was visible and tangible in my own home.
My wardrobe was next, but I was careful to not just instantly throw away all the polyesters and nylons. What I did instead was start a "Buy Nothing" challenge that actually lasted 2 years. It made me so much more conscious about what to pick and to skip on my next shopping trip. I found new ways to use my old clothes; upcycling, sharing and donating and ended up saving so much money too.
Today I still have very few pieces of organic clothing, but I love them more than anything I have ever owned. I have learnt so much about sustainability and about the potential that we all have as consumers to be a solution to this global crisis that I hope sharing my story with you it helps make this change of lifestyle a little easier. This was also how the concept of Brown Living was first conceived.
As an eternal optimist, I began a search to find a solution for the plastic problem and over consumption of the not-so-sustainable products.
"Unlearn all about consumerism and fast fashion."
The first step was unlearning consumerism and fast fashion and going back a few decades to when things were better than they are today. I realised that the problem is not just management of human waste produced but in the consumption patterns itself.
I knew this was my calling and this is how Brown Living evolved into a marketplace format. I wanted to show millennials and Gen Z that there is a better way to consume and it is possible to make the switch. This is supported by Brown Living's Directory of India's Truly Sustainable Brands, that we have showcased on our platform.
Being an experiential marketer by virtue of my career and a nature lover by birth, it is extremely fulfilling to be able to combine my skillset with my curiosity on the subject, and to be able to amplify the awareness of the issue at large.
The silver lining of this whole experience is that I was able to build a team of curators who now look at brands and products from the perspective of the "Brown Lens". We are on a constant lookout for sustainable ways to live and to find everyday products that we can switch to in order to lead more sustainable lives. 
At Brown Living, our team's sole aim is to help our customers transition into an earth-friendly lifestyle starting from your home. We aspire to be the preferred destination for those who want to make informed choices and shop consciously, with least damage to the environment.
Join us in this movement and shop only sustainable!
Love,
Chaitsi Ahuja
Founder, Chief Curator & CEO
Brown Living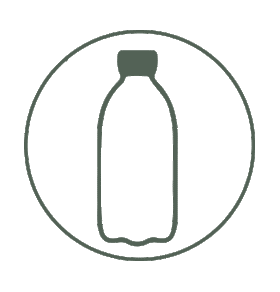 243,417
Kgs Plastic Saved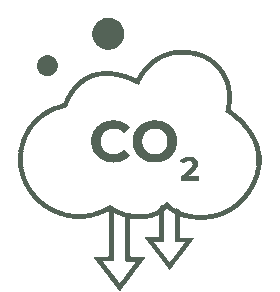 896,700
CO² Kgs Offset/Year

44,835
Trees Planted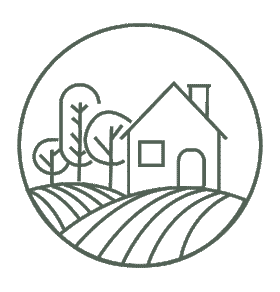 2,047
in Rural India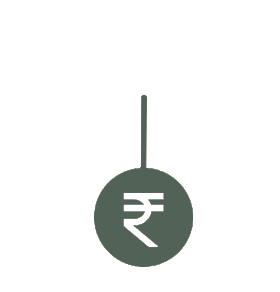 232,164
Invested in Climate Action