The Real Waste-Warriors Need Your Help!
#DonateForDharavi is an initiative by Brown Living to help provide ration, food, and hygiene kits to marginal communities in Dharavi, Mumbai.
Dharavi is one of Asia's largest slums is home to daily wage workers like ragpickers, raddiwalas & other manual labourers. During the pandemic, most have lost their livelihood.
60% of Mumbai lives in slums. These slum-dwellers don't have the option to maintain social distancing when staying at home. For them, a day's income is a day's meal.
We at Brown Living would like to help these vulnerable communities in Dharavi and are accepting donations from all of you.
In collaboration with ACORN Foundation and Women's Research & Action Group, we at Brown Living are sourcing funds to help these vulnerable communities in Dharavi and are accepting donations from all of you. All of the money raised will be donated to these communities to provide food, ration, basic hygiene kits, and masks in these difficult times of need.
A simple contribution as low as ₹450 can provide a sanitation kit and ₹650 can feed a family of 5 for an entire week. 
Why Are We Raising Funds:
The last few months have been tough for everyone. While some of us have been privileged to stay indoors & sustain our lifestyle, the lives of many others have been disrupted drastically. 
The harsh halt caused by the pandemic has lead to a direct loss of livelihood for daily wage workers, ragpickers & raddiwalas residing in Dharavi, Mumbai. These slum-dwellers are true waste warriors but they don't have an option to maintain social distancing when they stay at home. Each day without employment is another day gone hungry. 
Donate as you please: No amount is too big or too small.
Who are the targeted beneficiaries & what is the proposed number of people catered to?
The targeted beneficiaries are families and individuals who have been affected by the lockdown and cessation of all economic activity in Dharavi since March 23, 2020. These are:
Families of underprivileged children with whom we work;

Families of informal recyclers;

Migrant workers living in workshops/ factories in Dharavi;

Other households facing starvation and loss of livelihood;

Families with vulnerable members: physically challenged, children, senior citizens, pregnant women, single women.
We will target 10,000 residents (families and single people) around T Junction in Dharavi.
What type of relief work is done (food kits/cooked food/sanitation kits, etc).
At present, kits of food/ration provisions with sanitation items are being distributed to families, and cooked food (khichadi with biscuits and bananas) is distributed to individuals in factories and in households of migrant workers who have lost their livelihoods.
Due to the lockdown, we must source provisions from various Kirana stores near the locality, and bring them to Acorn's community centre at T Junction, Dharavi-Sion Road. Here, bags/kits are made of weekly provisions and lists are prepared every day for needy families.
We then allocate the kits to different volunteers and staff based on our access and distance to the households and the difficulty in reaching the kits to the families. We decide whether the kits are delivered on foot, on a motorcycle. Acorn staff/volunteers have received passes from the local police station for distribution.
What is the cost per kit & cost break up of what all will be included in the kit?
The Provision kit costs approximately Rs 650 per kit and can feed a family of up to 5 people for a week.
The provision kit that we are currently distributing for a family of five contains 500 gm dal, 5 kg wheat flour, 1-litre cooking oil, 500 gm channa, 500 gm vatana, 1 kg potatoes and 1 kg onions, 500 gm sugar, 1 packet masala, 1 packet chilli powder, 1 packet turmeric, 1 packet tea powder, 1 packet washing powder and 1 piece body soap, 1 piece Vim and 1 packet washing powder, in 1 jute bag. The transport for purchase and local distribution comes to about Rs 20. This provision kit costs approximately Rs 650 per kit. This is as per actuals, without any administration costs.
The administration costs with supervision (2 field workers and one coordinator; godown space for storage/distribution organised by Acorn Foundation, and accountant) will be approximately 20% of the budget.
Where are the kits being delivered?
The kits are delivered to various bastis (a colony is a group of people) around our community centre at T Junction and around Raheja Fortis Hospital in Dharavi, Mumbai
How is it being delivered? Do you have any on-ground partners for the same? 
The kits are being delivered in the bastis by members, volunteers and staff, on foot and on two-wheelers, to those who cannot come to the centre. They are also collected from our centre. 
The cooked food is supplied by khanachahiye.com and distributed by Acorn Foundation, Dharavi Rocks and Bihar Foundation.
How is the whole process being carried out & how are you reaching out to the target group? 
The process is carried out by sourcing provisions, making kits at our centre, identifying areas and families, and making contact with residents and community partners. We have received police permission to carry out this distribution.
How will it be monitored?
Acorn field staff monitor the process, taking photographs at all stages, and send them to the coordinator every day. The Acorn coordinator reports to the Acorn accountant online to give a report of money receipts and expenses. Scanned copies of vouchers, bills and invoices are sent to the accountant at the end of every day. The coordinator also reports to the Acorn director on a daily basis.
If we were to consider support, will it be possible to provide bills/invoices of the purchase made or vendor quotations before the purchase? 
Yes, we can give estimates/vendor quotations before the purchase and bills /invoices and vouchers will be provided after the purchase.
Name and profile of the registered NGO with 80G certification that you have partnered with?
The registered NGO with whom we have partnered is the Women's Research and Action Group (WRAG). Their details can be found here. You can also find their Annual Report 2020-21 here. Read the impact report from their efforts here.
What is Women's Research and Action Group (WRAG) and Acorn Foundation?
Women's Research and Action Group (WRAG) is a public charitable trust founded with the objectives of working towards raising awareness among women in respect of their legal and social status in society; providing legal, medical, social, and financial educational aid to women and children in distress; conducting educational cells, workshops, and theatre and cultural programmes for women and children; and maintaining a library and documentation centre for achieving the above objects. 
Women's Research and Action Group, headed by Managing Trustee Adv Vahida Nainar, has been working towards these goals since its inception in February 1993. Since 2018, WRAG has collaborated with ACORN Foundation to work with women and girl children in Dharavi slums. 
As part of this project, Acorn Foundation helps train women in Dharavi to run small businesses, including help obtaining microfinance. It conducts awareness programmes for girl child empowerment. Acorn Foundation also trains youth in digital technology at its innovation lab 13 for 3D printing at the Acorn community centre in Dharavi. 
Acorn Foundation and WRAG help women working in the recycling industry train in new technologies and skills to improve their incomes and employment opportunities in today's economy. Women are trained in leadership roles to participate in self-help groups. Acorn educates children and helps the community get access to government funds available for the urban poor.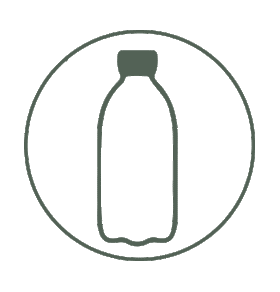 244,081
Kgs Plastic Saved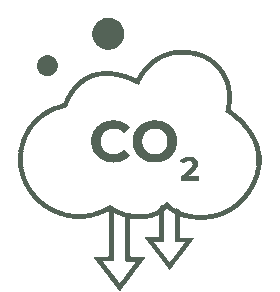 896,700
CO² Kgs Offset/Year

44,835
Trees Planted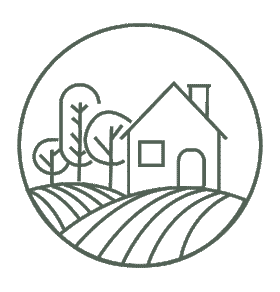 2,047
in Rural India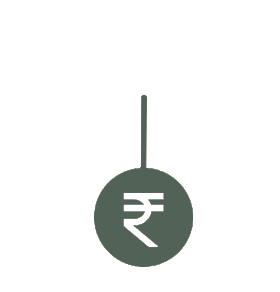 232,191
Invested in Climate Action