Are DENTTABS plastic-free? 
DENTTABS Toothpaste Tablets have been plastic-free since the first production as they contain 100% natural ingredients. Since 2019, our packaging is also completely plastic-free. The DENTTABS pouch consists essentially of paper and a separating layer of biodegradable polymer made of corn starch. The composite of these materials is certified for industrial compost and are biodegradable. So with DENTTABS, you do something good for your teeth and also the environment.
What are the ingredients in each DENTTABS Toothpaste Tablet?
Microfine cellulose fibersare obtained from woody plant parts. It is a long-chain polysaccharide that can polish your teeth ultra-smoothly even into the interdental spaces. Therefore, new particles on the tooth surfaces can simply bead off, plaque can hardly arise in the first place. No plaque - no tooth decay!
Sodium bicarbonate, also known as "soda", together with citric acid (Citric Acid), sets the pH of the tablet to a neutral pH during brushing.
Silicais amorphous silicon dioxide, which acts as a soft brush and helps to remove any soft biofilm.
Amisoft (Sodium Lauroyl Glutamate) is a mild, natural surfactant that consists of vegetable fatty acids and the amino acid glutamic acid isolated from plant proteins. When cleaning, it helps to combine proteins, fats and carbohydrates with water to flush them out while rinsing. In Amisoft, glutamic acid is linked to medium-chain fatty acids.It should not be confused with the "free glutamates" used in the food industry as a flavour enhancer.
Magnesium Stearateis the magnesium soap of stearic acid, a herbal adjuvant necessary for tablet manufacture.
The natural (mint) aroma, together with the stevia extract and the menthol, provides the pleasant freshness of DENTTABS toothpaste tablets, as well as the unmistakably cool "freshness afterwards".
Xanthan Gumis a natural polysaccharide that is also used as a thickening and gelling agent. In the DENTTABS toothpaste tablets, it ensures the pleasant creaminess after chewing.
Stevia (Stevioside) is a sweet-tasting plant that, together with the aroma and the menthol, provides the good taste. The steviosides are not sugar, but proteins that have a characteristic sweet taste. Therefore, steviosides can also cause no tooth decay.
Citric acidregulates the pH value together with sodium bicarbonate (see above) and stimulates the salivation. The increased salivation causes a faster remineralisation of the tooth surfaces.
Sodium fluoride 'natural' only in DENTTABS toothpaste-with-fluoride! It is used for the remineralisation of the enamel and can especially help with sensitive tooth necks, but also with incipient caries. Because DENTTABS Toothpaste Tablets are "dry", it only develops its full effect with the application.
Eugenolis part of the natural mint flavour. Eugenol is also known as a characteristic flavour of cloves.
Because DENTTABS toothpaste tablets are "dry", means water-free, we don't need any preservatives and germ-inhibiting substances. DENTTABS Toothpaste Tablets contain neither aluminium nor nanoparticles.
Fluoride in DENTTABS
DENTTABS toothpaste tablets are available in two versions: with and without sodium fluoride (NaF).  
What is Fluoride?
It is a mineral that is naturally found in bodies of water, even in drinking water as well. Aside from that, Fluoride is also present in soil, rocks, plants, and in the air.
Why does toothpaste and mouthwash have fluoride?
This mineral has cavity-fighting properties that also helps the outer layer of teeth called the enamel. It also helps in slowing the growth of bacteria in the mouth which may lead to tooth decay. Fluoride keeps teeth strong and healthy.
Is Fluoride dangerous?
It creates health risks only if one regularly swallows a large amount of toothpaste. Our DENTTABS Toothpaste Tablets have 950 ppm only which is absolutely safe. Moreover, toothpaste with fluoride mineral is recommended for adults to prevent tooth decay.
Is it safe for children?
Children are more prone to Fluoride overexposure or Dental Fluorosis if left unsupervised.
Though it was not advised for children in the past, nowadays dentists are recommending children to use fluoride based toothpaste to fight tooth cavities.
Just make sure that children don't regularly swallow toothpaste or toothpaste tablets while brushing. If you want to reduce the amount of fluoride intake, you can break the tablet in half.
How much Fluoride is present in one DENTTABS Toothpaste tablet with fluoride?
One DENTTABS Toothpaste tablet with fluoride has only 950 ppm which is well below the safe range set by oral care organizations including the NHS (National Health Service-UK). According to these organizations, the most effective and recommended amount of Fluoride is between 1350 to 1500 ppm. In addition, DENTTABS have a low abrasion value which is around 35 RDA.
By chewing the DENTTABS tablet, the NaF dissolves directly in your saliva, so that the fluoride ion is 100% already in the right substance and not diluted by water additionally. With extra soft toothbrush, everything is then distributed on the teeth and the fluoride can fully unfold its effect, the remineralisation of the teeth. This also explains why exposed dental necks with DENTTABS Toothpaste Tablets 'lose' their sensitivity within a very short time. Even so-called lesions or small holes can 'disappear'.
Our Fluoride-free DENTTABS does not contain any fluoride.
What makes DENTTABS with fluoride better than regular toothpaste with fluoride?
DENTTABS have the same density of fluoride as that of a regular toothpaste in one tablet. However, one tablet weighs one-third of average toothpaste amount only. Also the effectiveness of fluoride is much greater when in solid dry form, as it does not dissolve prematurely.
Can I use DENTTABS with braces?
Absolutely. The great thing is that DENTTABS helps in prevention of plaque and tartar which is a major issue with braces.
Why do DENTTABS have a mild foaming when compared to regular toothpastes?
Most toothpastes contain foaming chemical called SLS (Sodium Lauryl Sulphate). The sulphates are mainly used in skin cleansers, household cleansers and toothpastes to generate rich foam which may give a perception of being squeaky clean. The sulphates are now attributed to being major irritants to skin, scalp and mouth. It may lead to dry mouth due to using excessive amounts, as it strips natural moisture on the inside walls of mouth eventually causing canker sores. 
DENTTABS Toothpaste Tablets are FREE OF SLS and SLES.
Do DENTTABS work well for those with sensitive teeth?
DENTTABS with fluoride are best suitable for those with sensitive teeth as they strengthen the teeth and build a protective layer on the tooth surface.
Does DENTTABS have zero waste supply?
We use reusable barrels to get our DENTTABS tablets from our production facility into your compostable little pouches. 
Does DENTTABS have an expiry date?
Theoretically speaking, they last for as long as you need it if they are stored in a cool dry place. Officially, we advise you to use within 12 months from opening the package. DENTTABS is best stored in a clean, dry glass jar once opened.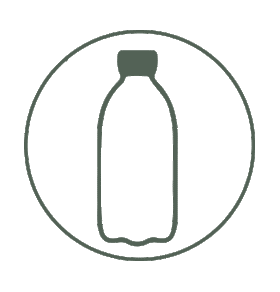 233,380
Kgs Plastic Saved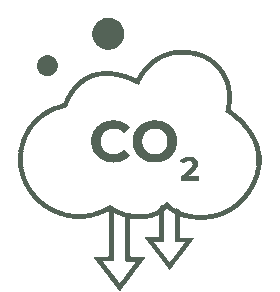 854,620
CO² Kgs Offset/Year

42,731
Trees Planted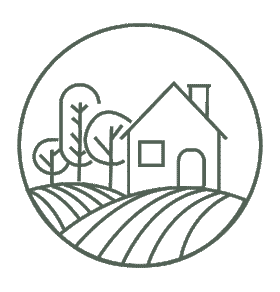 2,031
in Rural India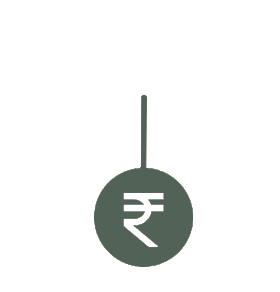 231,974
Invested in Climate Action